BONEFISH IN CENTRAL BELIZE & PERMIT,  ALSO TARPON, a saltwater Angler's Dream - the Grand Slam
Belize River Lodge guides and guests, have been fishing and catching bonefish for over 60 years;  from good Ole' Vic's days, through the KCS era and into Mike & Marguerite's time.   While we knew Belize had bonefish, as does Florida and the Bahamas, we have recognized that Belize's bonefish are small in comparison to other countries, so we always said, "yes, Belize has bonefish, they are small, so young, but they feed, so young and stupid, which is good".
Now, after being involved with Bonefish and Tarpon Trust (BTT) over the last 5 years (since 2007 when they were Bonefish & Tarpon Unlimited), we have found out, that while Belize's bonefish are the same species found in Florida and the Bahamas, and while they are small, they are sure not young.
Quoting Dr. Aaron Adams from BTT, "a 16 inch (fork length) bonefish in the Florida Keys is approximately 2 - 3 years old. That same length bonefish in Belize is approximately 6-7 years old. The difference in growth rate appears to begin when the bonefish are still juveniles, and continues throughout their lives. For example, a 23 inch (fork length) bonefish in the Keys is 6 - 8 years old, but in the Caribbean is around 16 years old."
To put this in perspective, at Belize River Lodge, we say that our bonefish average 3 lbs, which is about the 16" fork length, so a BRL three pound bonefish is about six to seven years old.  In the last two years, we have been seeing and landing more in the over 5 lb range and in December 2011, three bonefish were landed in the over 6 lb range.  While not big in comparison to other countries, it is big to Central Belize where BRL is located, and we have a very healthy population Bonefish, as we have small to under a pound to larger over 7 lbs;  and we see even bigger bones in schools.
Tagging Bonefish and Permit is the first step to the process.  After tagging the fish, we hope for a large recapture rate, as this will provide the answer to the questions we have today. . . . How large of an area do bonefish use?   What is the size of the geographic area that needs protection to ensure a healthy bonefish population?   What size geographical area should be used for management?  To what extent do different populations mix (such as Belize City and Ambergris Cay)?  If bonefish habitats are damaged, how far-reaching will be the impact?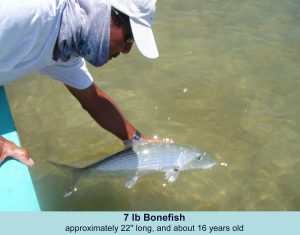 Again quoting Dr. Adams "This information is essential as Belize develops a coastal and fishery management plan, which will include habitat protections, coastal development, etc.  Tagging studies provide this type of information.   The key is to get this information now, before the fishery is in real trouble, so we know what a healthy fishery is supposed to look like. If we wait until after the fishery has declined, we will only be measuring an unhealthy population."
For Central Belize's study to be at full speed, we need to tag more Bonefish and start to tag Permit, along with giving Bonefish and Tarpon Trust a little more support.   Trying to get anglers involved with the BTT study, Belize River Lodge along with Frontiers International is hosting the first "Bonefish & Permit tagging Challenge" at Belize River Lodge.  The focus is a fun competition to see who can tag the most bonefish and permit in five days of fishing and at no extra cost to you the angler.  Belize River Lodge's regular rates apply and you receive Frontier's professional service to help plan your trip.
The Bonefish & Permit Tagging Challenge trip is scheduled for May 2012 with 5 days of fishing.  Exact dates are arriving May 12, 2012, fishing May 13 thru 17 and departing on May 18th for a 6 night/5 days Lodge trip. The cost of the 6 night/5 days Lodge fishing package is US$2,998.00 per person, based on double occupancy.
BRL Fishing Package Includes:   Round trip airport transfers in Belize - meeting & checkout services, accommodations, air conditioning in rooms, daily housekeeping, all meals - including a box lunch, soda & drinking water, guided fishing,  skiff & fuel, Belize Taxes of 9% Hotel Tax & 12.5% GST tax. BRL Fishing Package Does Not Include:   Airfare to & from Belize, fishing equipment & tackle, Belize Fishing License (US$25.00 per week, per angler), alcoholic beverages, tips to guides and staff, Belize Departure Tax (approximately US$39.75 per person - included in ticket or paid at Airport).
If you are interested in our Bonefish and Permit Tagging Challenge trip, but do not have rods, no worries.  For those who do not have the right rods, BRL will loan our Sage demo rods for the week's fishing.  Please let us know if you need rods/reels when inquiring.
In addition to participating in a scientific study, your 5 days of fishing at Belize River Lodge will include:
•    Welcome gifts for all participants.

Prize of a Winston 8wt rod.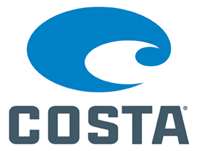 Costa Del Mar sunglasses for three top prizes.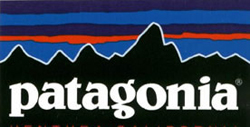 Prizes from Patagonia.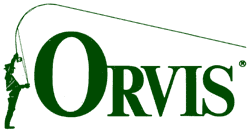 Prize of  two Orvis 8wt rods.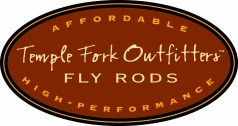 Prize of  two Temple Fork 8wt rods.
•   Awards of hand carved wooden trophies for the most and biggest fish tagged of Bonefish, Permit and Tarpon.  Carving will be out of beautiful zericote wood and carved by a well-known local Belizean artist.
•    BTT membership for any non-members.
•    Workshops and presentations on bonefish, permit, and tarpon fishing and science.
•    An opportunity to advance our scientific understanding and knowledge through this event.
•    Funding for more Bonefish and Tarpon Trust work later, as both BRL and Frontiers are donating to BTT. Belize River Lodge is donating $300.00 for every angler booked and Frontiers is also making a donation per angler.
•    A fantastic time in a wonderful setting, with little hassle to you - all you need to do is contact Denise Schreiber or Barbara Alden at Frontiers Travel and they will do all the work.  Frontiers' toll free is 1-800-245-1950 and you can reach Denise by e-mail at dschreiber@frontierstravel.com and Barbara at balden@frontierstravel.com.
If May 12 thru 18, 2012 does not work for your schedule, then please check with us or your travel agent for dates that suite your schedule.  Tarpon, Bonefish, Permit and Snook are fished year round at Belize River Lodge and the best opportunity to land your favorite species or a slam is if you are fishing with Belize River Lodge in Belize.
We hope that you will help us, to help the study of bonefish and permit, by joining in the above May trip.  During the May challenge we will also be targeting tarpon, in order to get DNA samples.  Again, if we DNA test these fish and they are recaptured, this opens up another range of study.
We look forward to hearing from you and hopefully visiting with you.
Warm Regards,
Mike & Marguerite
Belize River Lodge
PS
At Belize River Lodge, we have been trying to tag  bonefish for a few years, however, and with less than 500 bones tagged, we had three recaptures this year.  Exciting!     Here is the link to the story written by Mick on the three recaptures.
Belize River Lodge PO Box 459 Belize City, Belize Central America ><(((*>   Catch & Release - Bonefish, Permit & Tarpon  <)))>< Phone Direct: (501) 225-2002   *   Fax Direct: (501) 225-2298 Toll Free: (888) 275-4843 Website: www.belizeriverlodge.com