Belize River Lodge hosted the first Annual Bonefish and Permit Tagging Challenge to support Bonefish and Tarpon Trust (BTT).  Support to BTT was for the science to help keep a healthy fishery, so we were hoping to spaghetti tag as many Bonefish and Permit and DNA sample tarpon, with fish measurements and basic locations recorded.   BRL
made a monetary contribution to BTT for future studies.
Trip bookings for the Challenge were aided by Denise and Barbara and everyone at Frontiers International and all Anglers arrived at BRL on May 12th happy and ready to fish.  Frontiers also made a monetary contribution to BTT in participation with the event.
During this first event, our thoughts were to tag as many bonefish as possible, however, the fishing was to be fun for the Anglers and species sought during the week, Angler's preference.   Two boats targeted the large migratory Tarpon and Permit all week and did not fish for bonefish.  After jumping a few of the large migratory tarpon during the week, a few were landed on the last day, one just under 80 lbs and one large tarpon was landed, weighing 106 lbs.  No permit were landed during week's event, as the weather proved to be the biggest challenge of all, the first and second day windy, and the third, fourth and fifth day, raining and overcast.  A few boats targeted bonefish in between fishing jacks, ladyfish, smaller tarpon and snook.
Mick and Kathy arrived two days early and fished the day before the Challenge and landed two permit and quite a few bonefish.  The day after the event, Chuck and Craig fished one more day, jumping a few more large tarpon and landing one about 115 lbs.
Dr. Kathy Guindon and Mick Kolassa joined the week, not only to fish and tag, but also to present findings on Tarpon
and Bonefish.  As a note, for the last 10 years, Kathy has been actively researching Atlantic tarpon, most recently focusing on the effects of catch-and-release fishing on tarpon survival, movement, and stress responses using sonic tags, genetics, and physiology and Mick is a board member of BTT and was ready to discuss Dr. Aaron Adams findings on Bonefish.
During the evenings, stories of the day were exchanged over appetizers and plans made for the following day's fishing and on Sunday evening, Dr. Kathy Guindon gave a presentation on her findings on Tarpon.  And with all fishing and having two people, Mick and Kathy, ready to discuss the Bonefish and Tarpon research, we all learned many news things about the species we like to fish for so much.
On the last evening, we had a small award ceremony and in spite of the challenging weather, we were pleased with the event.
Most Bonefish Tagged: Chuck and Craig (11 Bones)
– Won Orvis Helios Rods and Mirage Reels & Elvis Samuel's Zericote Bonefish carvings
2nd most Bonefish Tagged: Larry and Marcia (10 Bones)
– Won Temple Fork Rods
Largest Bonefish tagged: Larry (17.5 inches)
- Won Elvis Samuel's Zericote Bonefish carving
Most Tarpon Tagged: Joseph and Donald
– Won Costa Del Mar Sunglasses of their choice & Elvis Samuel's Zericote Tarpon carving.
Largest Tarpon tagged: Tim (106 pounds)
– Won Winston Rod   & Elvis Samuel's Zericote Tarpon carving
Scientist Team – Dr. Kathy Guindon and Mick Kolassa, were not eligible for awards and fished an additional day, but tagged 15 bonefish, 3 permit, and 5 tarpon.  Kathy had a wonderful time and landed her first and second Permit ever.  As Kathy was our only angler to catch a grand slam during the week, she won the Elvis Samuel's Grand Slam Zericote carving - way to go Kathy!
In total 36 bonefish were tagged, 3 permit, and 11 tarpon.  Also, 4 rods were broken on tarpon (and no one complained)!
Mike, Marguerite and everyone at BRL and also everyone at Frontiers were excited that the First Annual Bonefish & Permit Tagging Challenge was such a success.  Since BRL has supported BTT since 2007, we are already planning next year's Challenge with Frontiers and BTT.  Mick will be at BRL for the 2013 event and we have invited Dr. Kathy Guindon to return.  And to add to the fun, Dr. Aaron Adams has been invited to join the event for 2013.
If you are interested in the conservation of saltwater fishing flats and would enjoy the camaraderie of an event such as this,  please lock in the dates  - May 18 to 25, 2013 and contact Denise Schreiber  (dschreiber@frontierstravel.com) or Barbara Alden (balden@frontierstravel.com) or call Frontiers at toll free 1-800-245-1950 to sign up for BRL/BTT's 2nd Annual Tagging Challenge in 2013.
And finally, BRL would again like to thank all of our sponsors with their help making our First Annual Bonefish and Permit Tagging Challenge a wonderful success.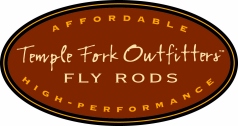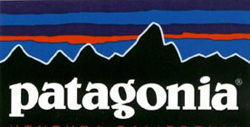 Thank you and we look forward to visiting with you during the BRL/BTT Second Annual Tagging Challenge.