The Best There Is
Hi Marguerite,
Made it back last night Ok and just wanted to thank you and everyone at Belize River Lodge who helped to make our trip most enjoyable.
Belize and the lodge are a unique and special place, that are examples of the best there is.
Tight Lines!
A few photos below.
All the B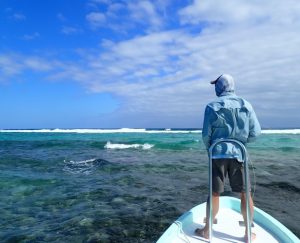 est to you and your family.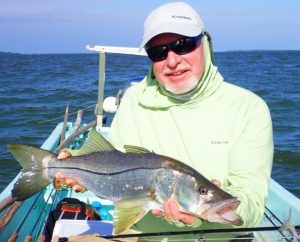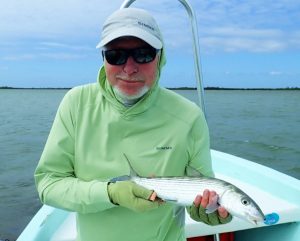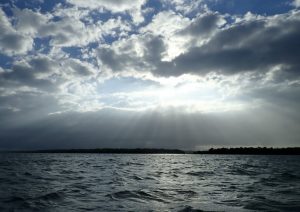 Tim M
December 2018
BRL Featured in Southern Saltwater Fly Fishing Magazine
Marguerite & Mike,
Hope all is well at Belize River Lodge! We have just posted a short video on the Southern Saltwater Fly Fishing Magazine Facebook page as a promo for the upcoming article in the Sept/Oct edition. Here's a link to it.
The September/October editions of Southern Saltwater Fly Fishing is now online. The coverage of Belize River Lodge starts on Page 8.
Thanks,
Jimmy Jacobs ~ Southern Saltwater Fly Fishing Magazine
June 2018
First Tropical Fishing Trip
Thank you Mike, Marguerite and the staff and guides at the Belize River Lodge.
I had the pleasure of visiting your beautiful Belize River lodge with Kathy, Dale and Don from Sport Fishing on the Fly and Thatcher and Dave. I loved the trip so much I wanted to send you a very special thank you. This was the very first tropical fishing trip for me. I have been fishing for 3 years and have had the privilege to learn on the beautiful lake and rivers in and around Kamloops BC and fish for steelhead on the amazing Skeena River but fishing in Belize on the river and on the flats and staying at your beautiful lodge was something extra special.
The meals were amazing but needing a gluten free diet your staff also spoiled me every single day.It was such a treat to see what they had made each day. Please thank them so much again for me.
The guides were incredible and the fishing was such a new and wonderful experience. It was so much fun to see the places that each guide would take us too. A very special thank you to Chris and Dirk for taking us to see I believe it is called Haulover Creek. That was beautiful. We even saw a Tapir. Thank you to Chris for taking us to see the water way in Belize. That was so amazing to see. And thank you Dirk for taking us Bone fishing at Gallows Island. A special thank you to Dirk for helping me when I by mistake, caught a ray and a special thank you to Dirk for his humour. The first few days of fishing were a little intimidating for me especially fishing with Kathy and the SFOTF team and Dirk's humour really helped me relax and enjoy the experience. Thank you Johnny for taking Thatcher and I on an eco-tour up the river. That was such an experience.
The Belize River Lodge is a beautiful setting but it is so much more than that. My favourite part of the trip was actually sitting before dinner and at dinner talking and listening to the stories of the day and listening to Mike and Marguerite talk about the history and the stories of the lodge.
An amazing trip. Thank you so much for your warm hospitality. I can't wait to come back.
Connie
April 2018
Scott Gardner ~ Outdoor Canada Magazine
April 2018
We had a blast on our visit!
Good evening Misha, we had a blast on our visit to BRL!!!!We can not thank you enough for helping us put together a trip of a lifetime. Mike and Marguerite are the greatest of hosts and the staff are always on point with whatever we needed or answered our questions without a blink. The guides are phenomenal, with spent the trip with Jamal. He was Lisa's best friend, took care of her the whole trip. Dennis was with 2 young guys from Florida and he was always around in the mornings with a quick Hello and need anything. Pedro was a trip! I spent a little time with him in the early AM and he is cool guy to listen to. We are still thinking about the 13th of March for another trip. Thank you again and Happy Holidays!
Jeff and Lisa S
December 2016
Belize, the lost paradise
Writer and photographer David Mailland and Nick from France each landed Grand Slams of Bonefish, Tarpon and Snook their first time fishing in Belize. We are looking forward to their fishing articles and photos. They enjoyed our waters and especially several very nice Snook. On their very first day up the Belize River they lost a big Tarpon estimated at about 100 pounds to a broken line.
For published articles on David and Nick's trip, please see the below pdf files for article and photos.
Article Published in Cyrus
Article Published in Holland
Article Published in Malaysia
Article Published in Romania
Catch and Release – Tarpon, Bonefish & Permit
David Mailland and Nick