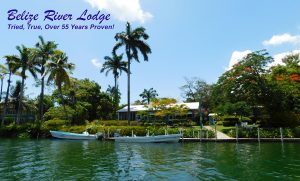 Fishing Report on November 5, 2018
September and October are two "slow season" months for fishing in Belize. The fish are here but the fewer number of anglers arriving make it the slow season. By September 21st of this year the Belize River was still olive green as a very late rainy season was just starting. Fishing the rivers was extended well beyond June/July and the bays, flats, cayes and reef was productive for snook, small and medium tarpon, bones, jacks, snapper and permit.
A seventy five pounder and several fifty pounders were landed a few days ago. Many more in the medium size range were cast to, some jumped and others just took a look at the well-presented flies. The most productive size tarpon landed were the five to twelve pound baby tarpon, with six to ten a day landed by some boats. These are the very exciting acrobatic ones that jump and fight like crazy as soon as they feel the hook.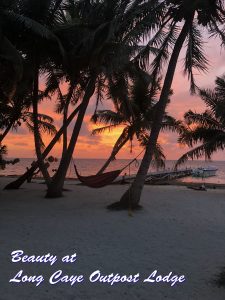 Many schools of permit of all sizes were seen and casted to with only a few takes and hook-ups and landings.
There were several days of ten to fifteen bones landed by some boats when they targeted the bones.
A few Grand Slams were landed including snook, tarpon, bonefish and some permit.
A sixty pound tarpon was landed on the first day of a week's trip for a group of six anglers here this week.
Today with three boats fishing two of those had excellent fishing and the anglers are all excited for tomorrow.
Warm regards,
Mike
><(*> Catch and Release – Tarpon, Bonefish & Permit <*)><
Fishing, Birding & Eco-Tours . . . Visit BRL or LCOL & Enjoy our hospitality!
Belize River Lodge
PO Box 459
Belize City, Belize
Central America
><(*>
Phone Direct: (501) 225-2002
Fax Direct: (501) 225-2298
Toll Free: (888) 275-4843
BRL Email Us
><((*> ~ o ~ <*))><
Facebook BRL
Facebook Long Caye Outpost
Linked-In