I fish all the time when I'm at home; so when I get a chance to go on vacation, I make sure I get in plenty of fishing.
~ Thomas McGuane "Fishing the Big Hole" in "An Outside Chance"

January 21, 2019 Fishing Report
Here in Belize we are experiencing a two day cold front at 65-70 degrees and everyone is bundled up like its winter. As we watch the winter storms across most of the USA we can only try to imagine what you are experiencing and hope everyone stays safe. The rains have been less than usual in December and the river in front of the lodge has been a pale olive green since early January, which are good signs of an early and maybe long dry season and good for the river fishing and fishing the bays.
Recent fishing from the lodge was most productive for Snook and Small Tarpon in the nearby bays and rivers. Snook ranged from 4 to 15 pounds and Tarpon from 5 to 30 pounds. Many more were hooked and jumped but a fair number were landed.
A few Big Tarpon in the 80-100 pound size were seen in the lower Belize River in early January. A few were jumped and more were seen up river near the falls.
Several Permit were cast to but none landed. Bone fishing was a little better with more landings. It seems quite clear that Bonefish in our areas are running a little bigger than usual with several checking out at four pounds plus.
Ladyfish, Cudas, Jacks and many different Snappers were also caught along with the more popular game fish species. We are looking forward to the arrival of the Triple Tails along with the Big Migratory Tarpon, hopefully by mid-February, but definitely by early March.
As you weather the icy cold temperatures, this is a good time to plan your next fishing trip to Belize River Lodge. There are still many good dates available fin February and all the way through June. So we look forward to hearing from you soon so you can escape the winter and come thaw out in our warm and friendly, tropical, productive fishing environment.
Hope to see you soon so you can enjoy some great fishing, and we can help make new memories and awesome fishing stories.
Best regards,
Mike Heusner
To connect with us ~ Email us or call toll free at 1-888-275-4843.
A little bit of beauty in Central Belize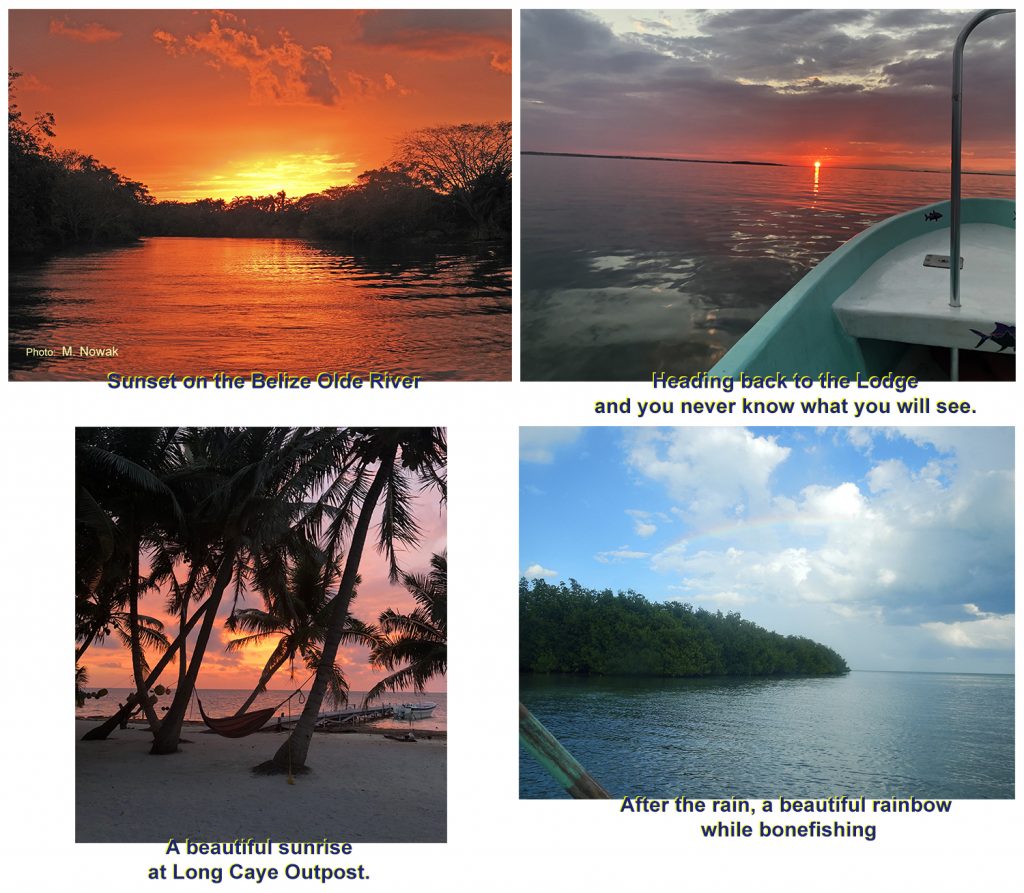 To connect with us ~ Email us or call toll free at 1-888-275-4843.
><((*> Catch and Release – Tarpon, Bonefish & Permit <*))><