"Now it is pleasant to hunt something that you want very much over a long period of time, being outwitted, out-maneuvered and failing at the end of each day, but having the hunt and knowing every time you are out that, sooner or later, your luck will change and that you will get the chance that you are seeking. But it is not pleasant to have a time limit by which you must get your kudu or perhaps never get it, nor even see one. It is not the way hunting should be." ~ Ernest Hemingway, Green Hills of Africa
Brothers Dale and Don with Sport Fishing on the Fly (SFOTF), part of the Ruddick group, both landed Permit in one day, Congrats. Other Permit were seen, some hooked and lost. Others in the Ruddick party jumped and fought a ninety pound Tarpon for about an hour before this tarpon jumped and got away. Quite a few tarpon were jumped with several in the sixty to ninety pound range; a few brought to boatside landed and released. The Ruddick group also got into jacks and landed six Tripletails at ten to twenty five pounds. One Tripletail was hooked in the gills, so was kept for the table and everyone agreed that it was delicious. Keep a look out for the new episodes of SFOTF of Dale, Don and the Ruddick party's time at BRL in 2023.
Several anglers fishing BRL for the first time caught their FIRST Snook and FIRST Tarpon and a big congratulations on successful lands to you. The Belize, Sibun and Manatee Rivers have been very productive for Tarpon of all sizes from five to one hundred pounds.
Bob W. who was on trip 15 to BRL, brought a very big Snook right up to the boat and landed several more, then a seventy pound Tarpon and several smaller ones, a ten pound Jack, a Snapper and a Cuda, seven Bones and a Bay Snook.
Nick B. enjoyed part of his time wading the flats for Permit and spent quite a bit of time in the "pursuit" with no successful hook-ups; however, he did successfully land a sixty pound Tarpon, nineteen Bones, Jacks in the 15 lb range, Tripletail and a few smaller Tarpon at twenty and twenty five pounds. Nick also got to enjoy the wonders of the wild – while traversing the Mangrove Cathedrals, he captured two small dolphin feeding in the creek. You never know what you will see in a day's fishing!
We were happy to welcome the gentlemen from Siegler party. It was great to visit with the guys quickly before they headed out to the Long Caye Outpost. The sargassum was coming in, so a few tangled lines and the winds were pushing the tide in but with all of this, the anglers still landed many Bones, three Tripletails, several Tarpon in the fifteen to fifty pound size and at least one Jack.
Soon to be father-in-law Stan and soon-to be-son-in-law, TJ finally got to enjoy their trip to BRL. They were scheduled to arrive right after Hurricane Lisa in November and so were easily rescheduled in 2024 to suite their schedule. Along with other species TJ landed his very Bonefish and First Snook on a fly – congrats to TJ. TJ jumped a few tarpon and enjoy the sport and will be back to land his first Tarpon. And Stan and TJ had quite a bit to celebrate – not our story to tell but a big congratulations from all of us at BRL! Funny enough, Stan is from Marguerite's neighborhood where she lived south of Philadelphia. They two spent quite a bit of time reminiscing of places both knew and visited years ago. The world is very small place.
Six anglers from the Sacramento area visit and fish saltwater for the first time. They were able to jump tarpon, got into bones and Snook. Jordan said "Snook fishing is very cool" and landed one at about thirty pounds.  His group also landed two Tripletails and hooked and lost two more, a couple of the other anglers also landed Snook and several small to big Tarpon and got good shots at two eighty pound Tarpon. A few of the grop landed their FIRST ever Bonefish, their FIRST ever SNOOK and their FIRST ever Tarpon – on a fly – Congrats!
George, a repeat BRL angler, enjoyed another great trip to BRL and fished with is favorite guide. He landed a twelve pound Snook, caught a few Bones; jumped and caught lots of small Tarpon. George hooked three big Tarpon and got one right up to the boat before it got "un-kooked" – aahhh, Tarpon fishing.
Chuck and Ben, from the Fly Fishing Shows, visit BRL with some friends and as part of Chuck's big birthday year. On the day of arrival, we celebrated Dave's birthday with his favorite, homemade Red Velvet cake, nicely decorated with a Tarpon. He laughed and said he was hoping for a Permit. Crazy enough, May historically being the least rainy/least windy month, the winds pushed the tides in that week, so we didn't have any real tidal changes, no low tides. With this the group lost some very big Tarpon very near the boat; however, Ben was successfully landed and released a large Tarpon. Paul and Max saw lots of Bones, landed five, hooked and lost a Permit and cast to several others, caught one Jack, saw lots of Tarpon and had one on for about three minutes. John and Dave jumped a huge Tarpon estimated at more than two hundred pounds; when that fish jumped just in front of the boat it's head was about level with Dave's head who was standing on the bow of the boat. We ended the week with a birthday celebration of homemade Mango Cheesecake for Chuck.
Due to flight changes, Dave (whose birthday we celebrated on day one fished an extra day and what a day – He landed an eight pound Permit, a Snook and had on a sixty pound Tarpon.
Brad "had a great day" and got a fifteen pound Tarpon on a "Slider", saw and cast to a school of about ninety permit and got three Tripletails. Carson caught and released his very FIRST Tarpon – congrats!
Longtime friend, Frank and his daughter Alex fished again this year for a week. Frank's highlight was landing and releasing a very big Tarpon; with measurements it weighed 130 pounds. He also got into smaller tarpon, bones, jacks and snook. Alex landed Bones, Snook and Tarpon and both enjoyed cooling and snorkeling, enjoying our Belizean Barrier Reef. Alex received good news while at the Lodge, a summer internship/job, good luck and enjoy your summer job, Alex. Frank used to fish with his dad, and due to Facetime, we were able to say hello from Belize. It was a pleasure to catch up quickly.
Jim and Mark fished six days shared with the Long Caye Outpost and the Lodge fishing the Bay, Flats and the River.  Mark caught a BRL Grand Slam, a Tarpon, Bonefish and a Snook.
Many more Tripletails have been seen and caught this year than in previous years. We are not sure if the numbers are increasing or if more anglers are enjoying the variety of species that is offered at BRL, so taking time to fish for these fish more often.
On a whole, other than a few weeks here and there; the weather in the area of BRL for April and May this year was very normal. Winds were usually five to fifteen mph, sometimes up to twenty five mph and with a few calm periods.  Days were usually sunny with a few clouds and very little rain; very favorable for fishing our Flats, bays and rivers.
Now for the summer and fall fishing – all 4 species, Bonefish, Permit, Snook and Tarpon, along with the variety of species can be found in our waters of Central Belize year round. If you have not booked your summer/fall trip as yet, we still have availability at both BRL and LCOL July to December and this is our "2for1" special time frame. This is a great time to fish show your sons/daughters and grandsons/granddaughters the enjoyment of Inshore fishing for Bonefish, Permit, Snook and Tarpon.
Warm regards,
Mike and Marguerite
For the entire May 2023 Fish Tales email, please click here.
Pictures are not in any specific order, but show fishing, scenery, Long Caye Outpost and Belize River Lodge pictures over the May 2023 timeframe.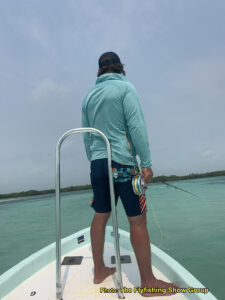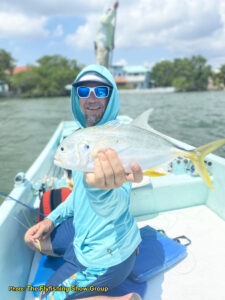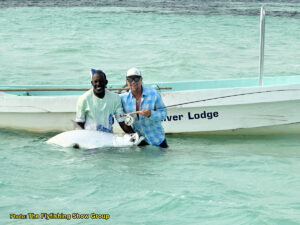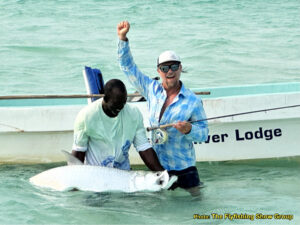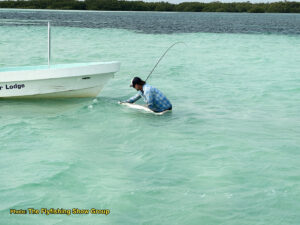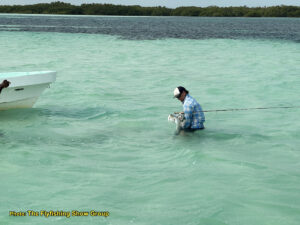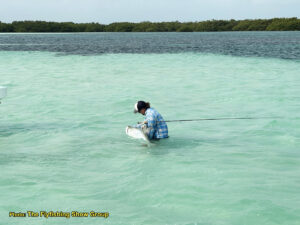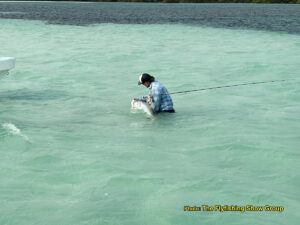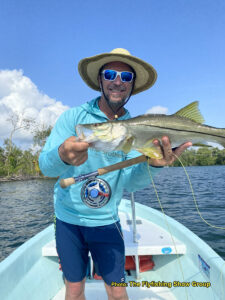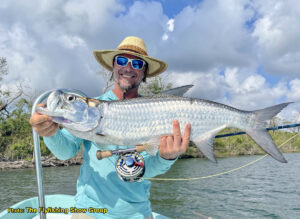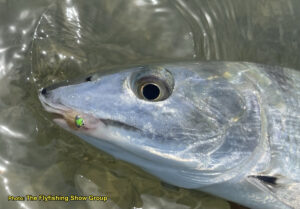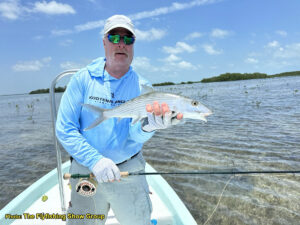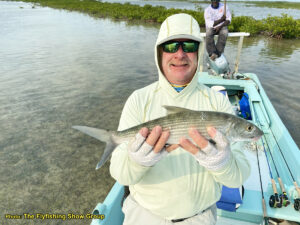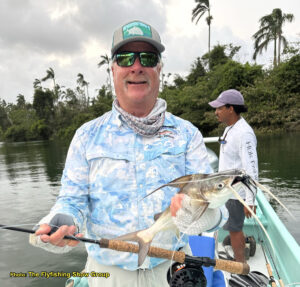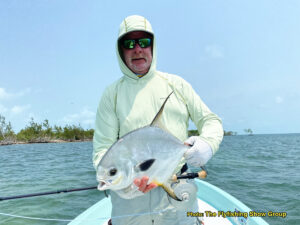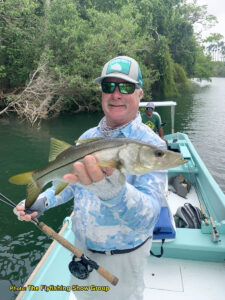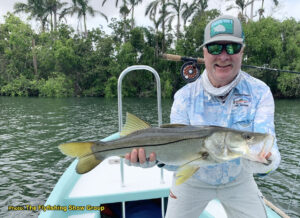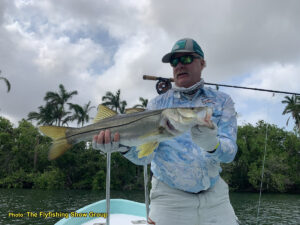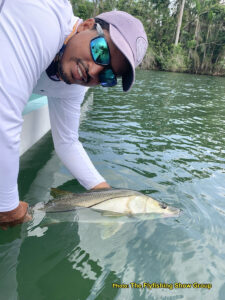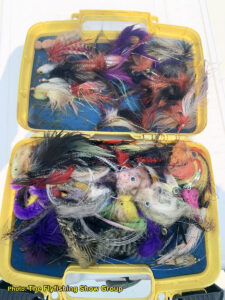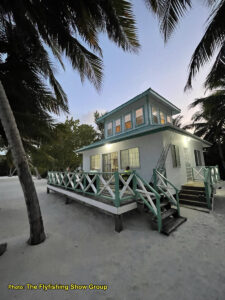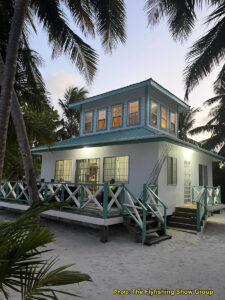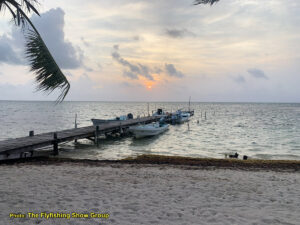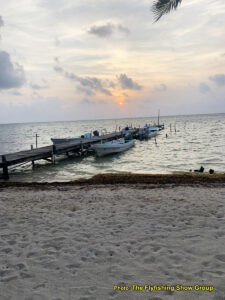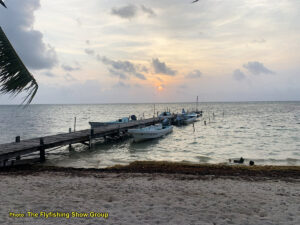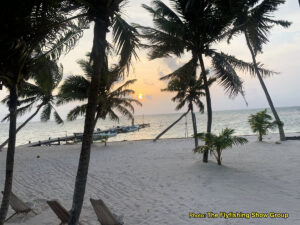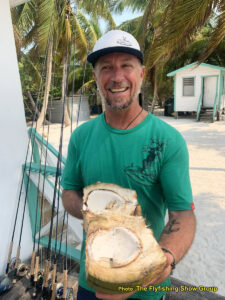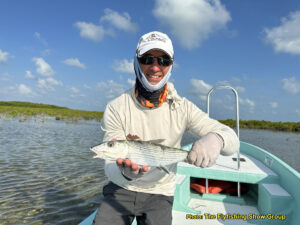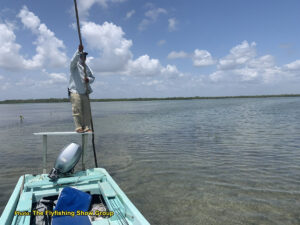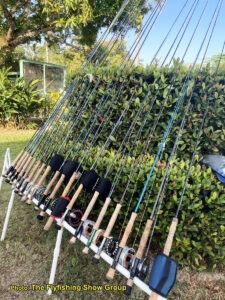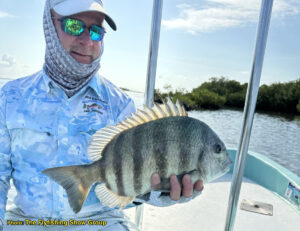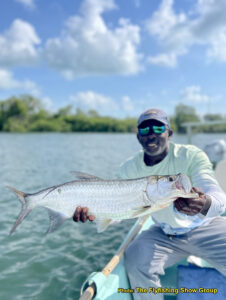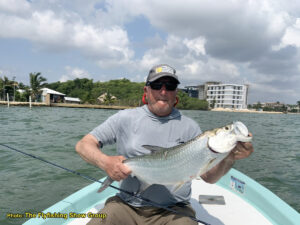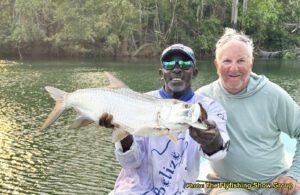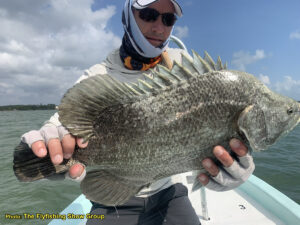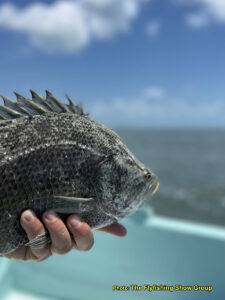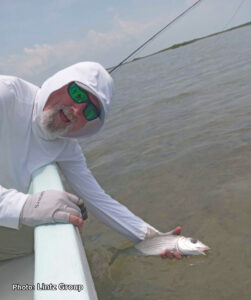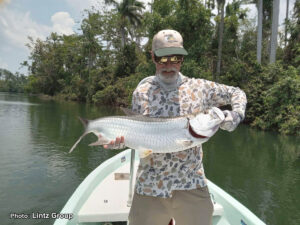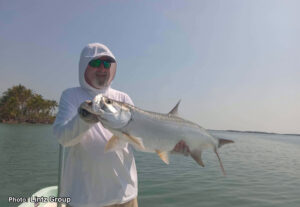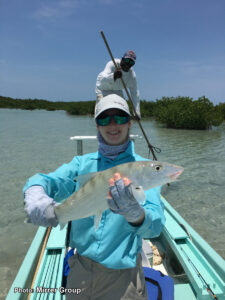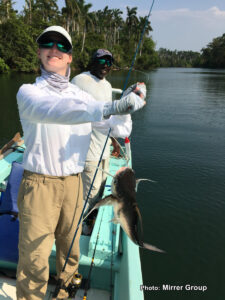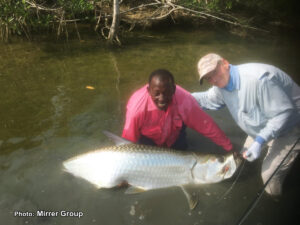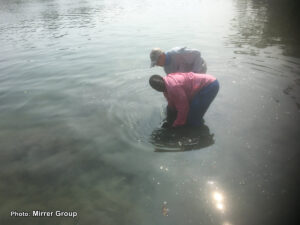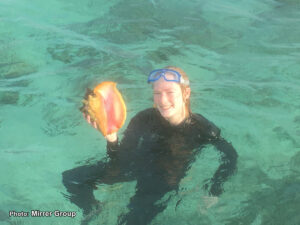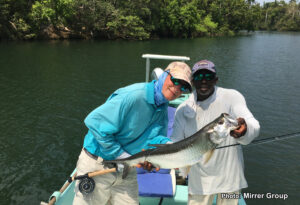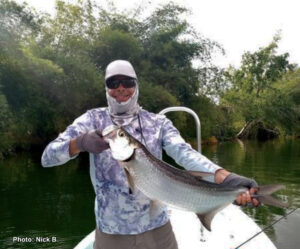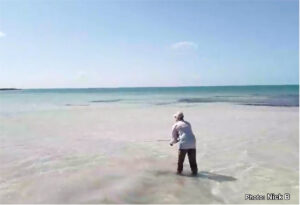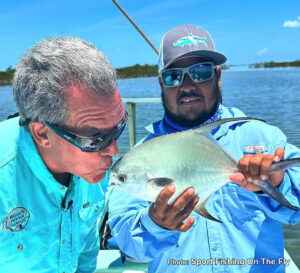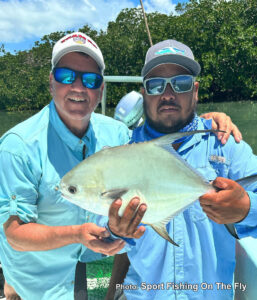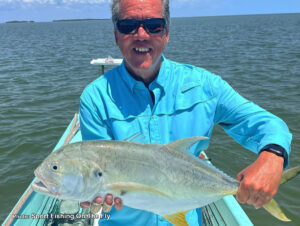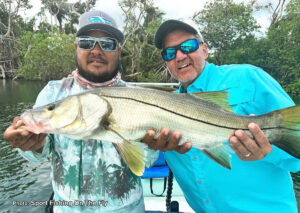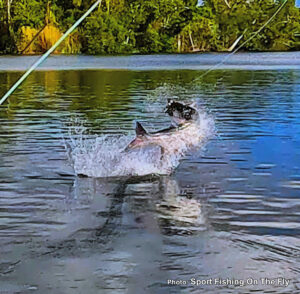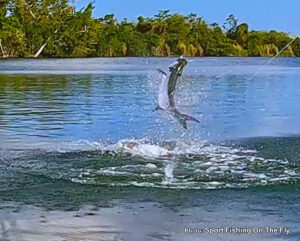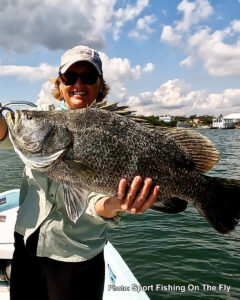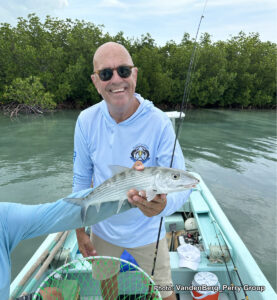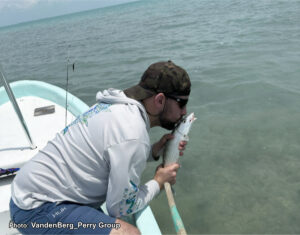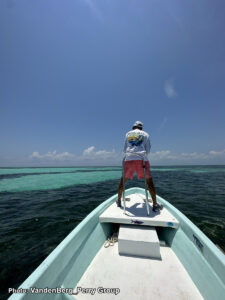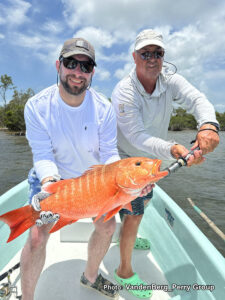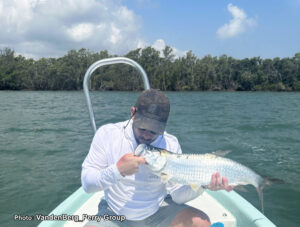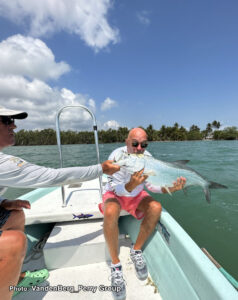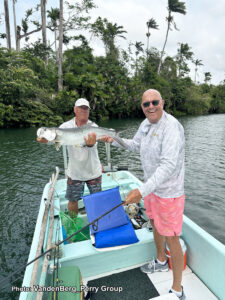 We always love a good celebration! Birthday, Anniversary, Graduation or other event, let us know and we can help to make your day special.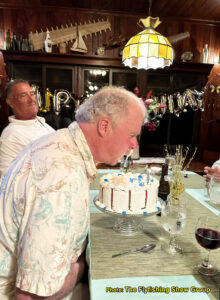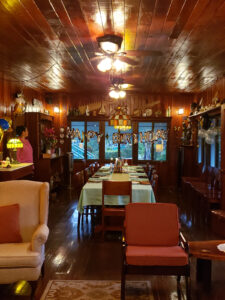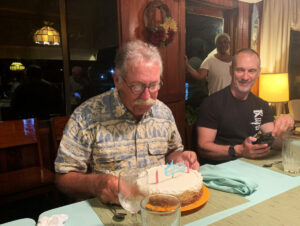 There are many many more photos from this time period, this is only a snippet. Thank you to our guests and our BRL Guides who shared their awesome pictures!
"Time is like a river. You cannot touch the same water twice, because the flow that has passed will never pass again. Enjoy every moment of your life." ~ Daily Inspirational Quotes